Always hitting the perfect note – not cramped and dogged, more like a dolphin looking for the perfect wave. It is this desire that continually drives bass-baritone Marc-Olivier Oetterli. To achieve his goal, Oetterli is helped by central qualities: an unconditional and lively interest in the role, his versatility and openness, coupled with enthusiasm. With this, he also convinced audiences and critics alike in the demanding role of Prospero in "Un Re in Ascolto" by Luciano Berio. 
      The joy of slipping into roles was already awakened in him at the age of ten. Born in Geneva, he grew up in Solothurn (Switzerland). Here he not only received his first piano lessons. With the boys choir of the St. Ursen Cathedral in Solothurn, he made his first experiences with initially still nameless choral stage roles on the opera stage: "Experiencing in a choir a cappella how one's own voice mixes with the others and becomes one sound fascinated me."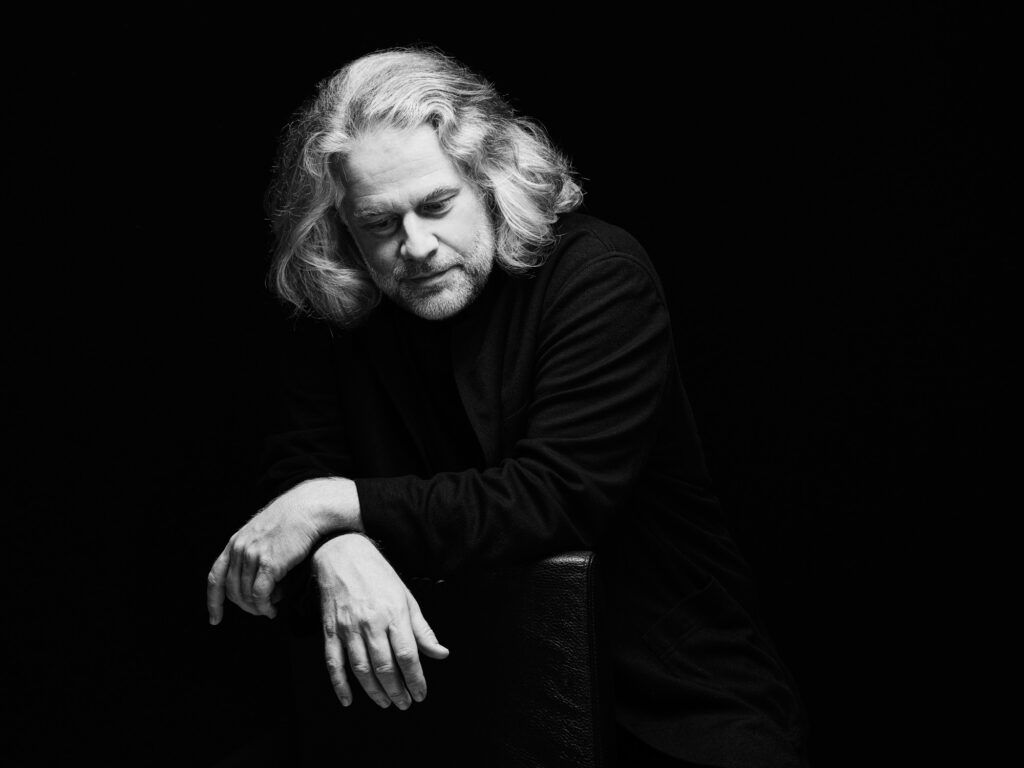 Although Marc-Olivier Oetterli's second passion – flying – almost became his profession, the singer stuck with music. He completed his studies at the Berne University of the Arts in 1996 with Prof. Jakob Stämpfli, followed by courses and lessons with Margreet Honig, Alexandrina Milcheva, Jan-Hendrik Rootering, Elisabeth Schwarzkopf and since 2010 he has been working with Miriam Jaskierowicz-Arman. 
      Marc-Olivier Oetterli sees himself as an all-rounder. Mozart and Rossini suit him very well – as well as Britten, Janacek and Bach. A variety that is helped by the ease with which he learns scores, texts and parts. "Don Giovanni" was the first opera he was allowed to study in detail, and he confesses that he never tires of it. Whether it is the string-puller Leporello, the sinister figure of Prospero, the lively Papageno, or even just the enchanting music – this opera by Mozart inspires Marc-Olivier Oetterli.
"Marc-Olivier Oetterli has a passionate stage presence."
Fidelio (Don Fernando / D)
Un re in ascolto (Prospero / I)
Les Troyens (La première Sentinelle / F)
A midsummer night´s dream (Bottom / E)
Don Pasquale (Don Pasquale / I)
L´elisir d´amore (Dulcamara / I)
Die Schnecke (Vater Arthur / D)
Romeo et Juliette (Capulet / F)
Giulio Cesare in Egitto (Achilla / I)
Hercules (Hercules / E)
Saul (Saul / E)
Massaniello furioso  (Massaniello / D)
La Boheme (Barbemuche / I)
Der Wildschütz (Graf Eberbach / D)
Die Heirat (Podkoljosin / D)
Bastien et Bastienne (Collas / D)
Die Zauberflöte (Papageno / D)
Die Zauberflöte (Sprecher / D)
La clemenza di Tito (Publio / I)
Le nozze di Figaro (Almaviva / I)
Le nozze di Figaro (Figaro / I)
Don Giovanni (Leporello / I)
Cosi fan tutte (Don Alfonso / I)
Die Heirat – 1. Akt (Podkoljosin / D)
Der Mond (1. Bursche / D)
La serva padrona (Uberto / I)
Die Liebe zu den drei Orangen (Tschelio / D)
Gianni Schicchi (Betto di Signa / I)
Il barbiere di Siviglia (Bartolo / I)
La Cenerentola (Don Magnifico / I)
L'Italiana in Algeri (Mustafà / I)
Lady Macbeth von Mzensk (Alter Zwangsarbeiter / D)
Die Fledermaus (Frank / D)
Elektra (Der Pfleger des Orest / D)
Die Frau ohne Schatten (Der Geisterbote / D)
The Rake's Progress (Nick Shadow / E)
Die schwarze Spinne (Pfarrer / D)
Falstaff (Ford / I)
Rigoletto (Monterone / I)
L´Olimpiade (Clistene / I) 
Parsifal (Klingsor / D)
Rheingold (Fasolt / D)
Tannhäuser (Biterolf / D)
Der Vogelhändler (Baron Weps / D)
"He is certainly on his way to performing on the stages of the major concert halls." 
Johannes-Passion 
Matthäus-Passion
Weihnachtsoratorium
Magnificat
Kantate 6, Bleib bei uns, denn es will Abend werden
Kantate 8, Liebster Gott, wann wird ich sterben
Kantate 12, Weinen, Klagen, Sorgen, Zagen
Kantate 20, O Ewigkeit Du Donnerwort
Kantate 21, Ich hatte viel Bekümmernis
Kantate 26, Ach wie flüchtig, ach wie nichtig
Kantate 30, Freue dich, erlöste Schar
Kantate 32 Liebster Jesu, mein Verlangen
Kantate 56, Ich will den Kreuzstab gerne tragen
Kantate 57, Selig ist der Mann
Kantate 59, Wer mich liebt, der wird mein Wort halten
Kantate 61, Nun komm, der Heiden Heiland
Kantate 65, Sie werden aus Saba alle kommen
Kantate 67, Halt im Gedächtnis Jesum Christ
Kantate 76, Die Himmel erzählen die Ehre Gottes
Kantate 79, Gott, der Herr, ist Sonn und Schild
Kantate 80, Eine feste Burg ist unser Gott
Kantate 82, Ich habe genug
Kantate 85, Ich bin ein guter Hirt
Kantate 102, Herr, deine Augen sehen nach dem Glauben
Kantate 104, Du Hirte Israel, höre
Kantate 113, Herr Jesu Christ du höchstes Gut
Kantate 117, Sei Lob und Ehr dem höchsten Gut
Kantate 124, Meinen Jesum lass ich nicht
Kantate 131, Aus der Tiefe rufe ich, Herr, zu dir
Kantate 138, Warum betrübst Du Dich mein Herz
Kantate 140, Wachet auf, ruft uns die Stimme
Kantate 146, Wir müssen durch viel Trübsal
Kantate 152, Tritt auf die Glaubensbahn
Kantate 159, Sehet, wir gehen hinauf gen Jerusalem
Kantate 168, Tue Rechnung! Donnerwort
Kantate 172, Erschallet ihr Lieder
Kantate 178, Wo Gott, der Herr, nicht bei uns hält
Kantate 192, Nun danket Alle Gott
Kantate 211, Kaffee Kantate
Kantate 212, Mer hahn en neue Oberkeet 
Christus am Ölberge
Fantasie für Klavier, Chor und Orchester
Messe in C-Dur
Symphonie Nr. 9
Lelio ou le retour a la vie
Messe Solennelle
Fünf Psalmen und ein Magnificat
Requiem f-Moll
Requiem A-Dur
Requiem in A-Dur
Messe in f-Moll
Requiem in d-Moll
Messe de minuuit pour noël
Te Deum
Die Sieben Worte Jesu am Kreuz
Messe in A-Dur
Ladainha das Dores de Nossa Senhora
Messe in G-Dur (Cecilienmesse)
Judas Maccabaeus
Messiah
Jephta
Die Schöpfung
Die Jahreszeiten
Die Sieben letzten Worte unseres Erlösers am Kreuz
Harmoniemesse
Mariazeller Messe
Missa brevis St. Joannis de Deo
Missa in Tempore Belli
Missa Sancti Nicolai
Missa solemnis
Nelson Messe
Salve Regina in g-Moll
Stabat Mater
Theresienmesse
In terra pax
Le vin herbé
Kitice (Blumenstrauss)
Die Weissagung des Jesaiah
Feldmesse
Elias
Paulus
Die erste Walpurgisnacht
Grabmusik
Messe in c-Moll
Missa brevis in B-Dur
Missa brevis in G-Dur
Missa in C (Krönungsmesse)
Missa in C (Orgelsolomesse)
Missa in C (Waisenhausmesse)
Regina coeli
Requiem in d-Moll
Te Deum laudamus
Vesperae solennes de confessore
Filmmusik zu Ivan der schreckliche
Messe in As-Dur
Messe in Es-Dur
Messe in G-Dur
Stabat Mater
Paradies und Peri
Requiem für Mignon
Des Sängers Fluch
Aus der Tiefe rufe ich Herr zu Dir
Machet die Tore weit
Meine Seele erhebt den Herrn