"Music means EVERYTHING that you can't see or touch. What is very difficult to put into words. But music can circumscribe everything, is able to express everything and, ideally, to transport the performer and the listener into another world."
Marc-Olivier Oetterli

Currently, the artist is preparing for several concerts and recordings focusing on the composer Bohuslav Martinu as well as Johann Sebastian Bach. In addition, he is creating several programs in which he will act as soloist and conductor at the same time. He is particularly interested in finding a common tonal language with the orchestra and developing a musical concept. 

Marc-Olivier Oetterli is open minded about the future, and as he puts it "everything is in a constant state of change, and being able to adapt is one of my ´super-powers´".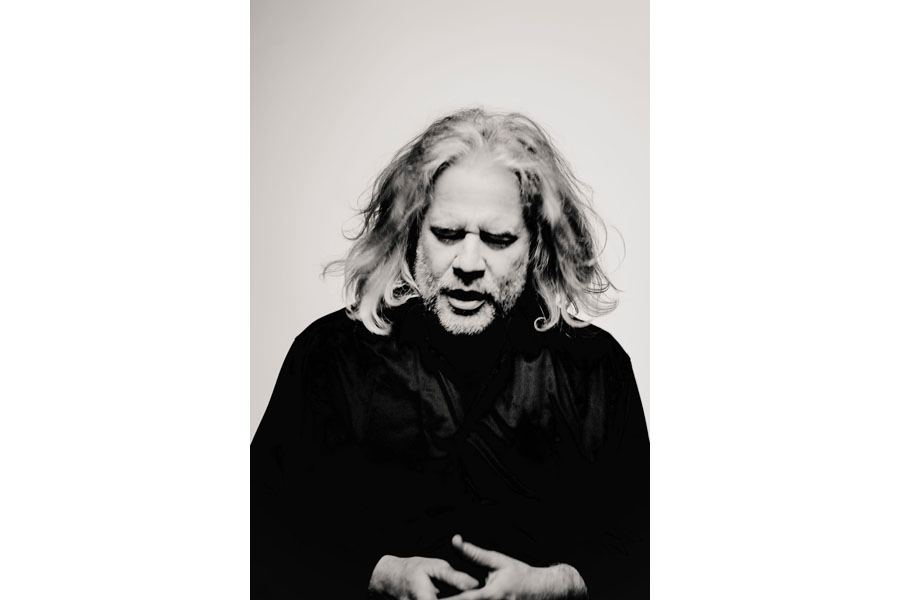 For the 2021 Venice Biennale, the photographer Marco Borggreve was tasked to make photos of singers in the act. I traveled to his studio in …
When the Sky is not the Limit
A conductor comes full circle by traversing stages and landing strips
Marc-Olivier Oetterli has sung under the baton of distinguished conductors, including Gerd Albrecht, Michel Corboz, Charles Dutoit, Theodor Guschlbauer, Enoch zu Guttenberg, Christopher Hogwood, Jakub Hrusa, Dmitrij Kitajenko, Fabio Luisi and Gennady Rozhdestvensky. As a vocal soloist, he has been accompanied by leading orchestras such as the 21st Century Orchestra, the Berne Symphony Orchestra, the Gürzenich Orchestra Cologne, the Basel Chamber Orchestra, the Orchestre de chambre de Lausanne, the Orchestre de la Suisse Romande, the Prague Philharmonia, the Basel Symphony Orchestra, Tonhalle Zurich and the WDR Rundfunkchor.

As a conductor, Marc-Olivier Oetterli's repertoire includes orchestral, concert, operatic works and film music, such as Prokofiev Ivan the Terrible, Beethoven C Major Mass; Szymanowski Stabat Mater, Gluck Orphee et Eurydice; Mendelssohn The First Walpurgis Night, Puccini Missa di Gloria, Janacek Vecne Evangelium, Rachmaninoff Aleko, Shostakovich Symphony No. 6; Stravinsky Firebird, de Falla La vida breve, and Gounod Mass St. Cecile.

He has performed roles in operas by Berio, Britten, Mozart, Rossini, Stravinsky, Verdi and Wagner. In his dual role as vocal soloist and conductor, Marc-Olivier Oetterli presents programs combining music from the vocal and orchestral repertoire.
Marc-Olivier Oetterli is also a frequent guest at prestigious festivals, including the Herrenchiemsee Festival and the Ludwigsburg Festival.
For a detailed overview of Marc-Olivier Oetterli's work and operatic roles, click here.
Conductors
performed with as baritone
Gerd Albrecht
Michel Corboz
Charles Dutoit
Theodor Guschlbauer
Enoch zu Guttenberg
Christopher Hogwood
Jakub Hrusa
Dmitrij Kitajenko
Fabio Luisi
Gennady Rozhdestvensky
Orchestras
performed with as baritone
21st Century Orchestra
Berner Symphonie-Orchestre
Gürzenich Orchester Köln
Kammerorchester Basel
Orchestre de chambre de Lausanne
Orchestre de la Suisse Romande
Prague Philharmonia
Symphonie-Orchester Basel
Tonhalle Zürich
WDR Rundfunkchor
Festivals
Avenches Opera
Classic Openair Solothurn
Herrenchiemsee Festspiele
Kammeroper Schloss Rheinsberg
Lucerne Festival
Ludwigsburger Festspiele
March Music Days Rousse
Martinu Festival Basel
Paleo Festival Nyon
Varna Summer
Concert Halls
Auditorium Stravinski Montreux
Deutsche Oper am Rhein Düsseldorf
KKL Luzern
Köln Philharmonie
Prinzregententheater München
Rudolfinum Prague
Staatsoper Hannover
St. Martin-in-the-Fields
Sydney Opera
Tonhalle Zürich
Opera Roles
Berio: Un re in Ascolto – Prospero
Britten: A midsummer night´s dream – Bottom
Mozart: Don Giovanni – Leporello
Mozart: Cosi fan tutte – Don Alfonso
Mozart: Le nozze di Figaro – Figaro
Rossini: La Cenerentola – Don Magnifico
Rossini: Il barbiere di Siviglia: Bartolo
Strawinsky: The rakes progress – Nick Shadow
Verdi: Falstaff – Ford
Wagner: Rheingold – Fasolt